The thick, rich scent of honey blended with warm goat's milk and oatmeal makes this soap a sweet comfort and one of our best sellers. As ... View More

Enjoy the fresh scent of berries with our Black Raspberry Goat Milk Soap. Both fruity and ripe, Black Raspberry smells just like freshly-... View More

While charcoal may not bring a bright fragrance to your nose, it has many potential skin benefits, making it a powerful additive to our u... View More

Delicately sweet and endearing, Honeysuckle is a fun, floral scent to help kickstart your day and add a hint of crispness to your cleansi... View More

Soothing lavender and uplifting peppermint come together as a power duo in this sensational scent. Commonly used in aromatherapy, lavende... View More

Native to Southeast Asia, Lemongrass embodies a fresh and citrusy scent that reduces stress and promotes mental clarity. Lemongrass conta... View More

Is there any scent better than clean laundry? If you love that clean laundry smell, this Clean Cotton Goat Milk Soap is perfect for you. ... View More

Bright and evocative of the holidays, our Cranberry Spice goat milk soap adds instant vitality during your cleansing routine. Perfect for... View More
​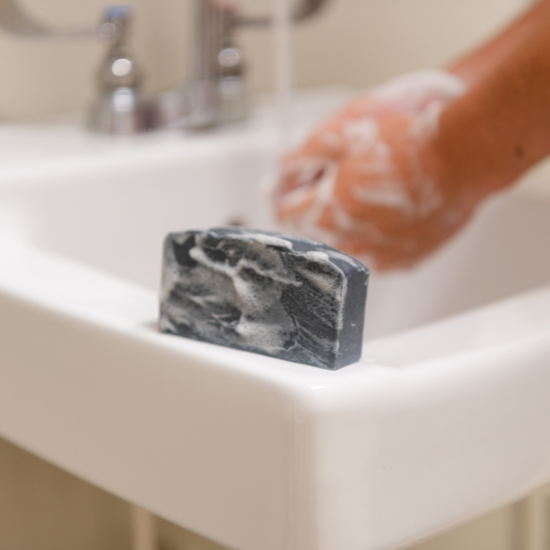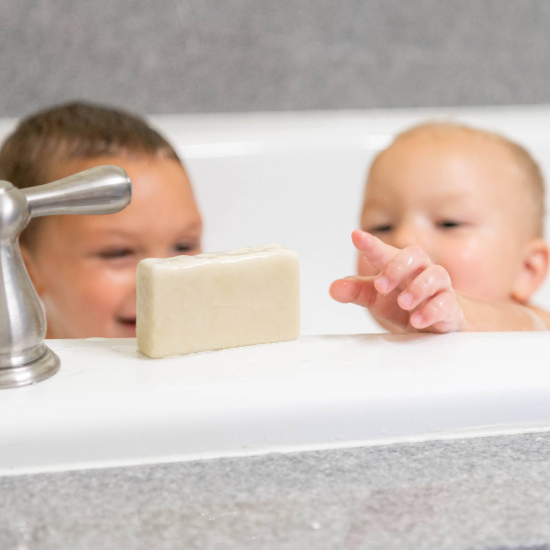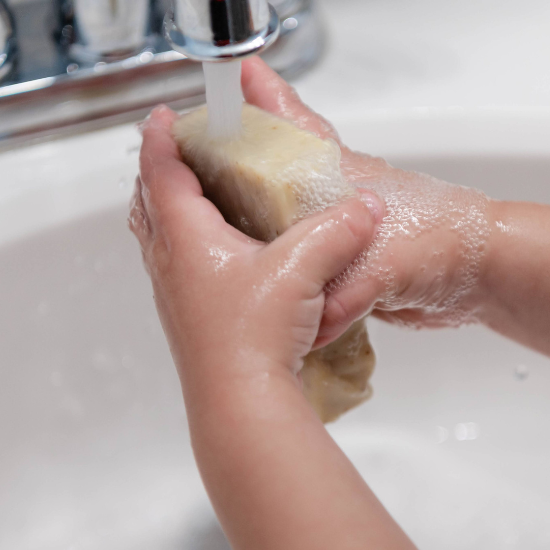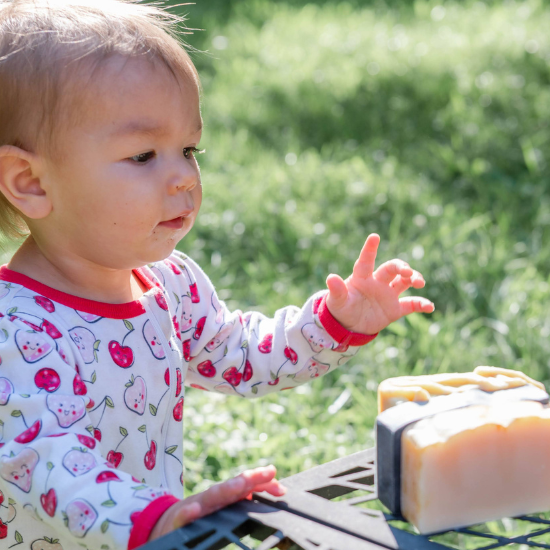 ["\n\n

\nGoat Milk Soap Frequently Asked Questions
Is Goat Milk Soap Good for Your Skin?

Yes! Goat Milk Soap helps replenish your skin's natural moisture to support a healthy natural skin barrier. Other soaps often dry out your skin in the long run, but Goat Milk Soap is rich in natural nutrients that keep your skin feeling soft, supple, and youthful.
Where Can I Buy Goat Milk Soap?

You can purchase Goat Milk Soap on our website. We quickly ship it directly from our farm to your doorstep, and even have a handy autoship option to put your deliveries on autopilot. If you are near the farm in Scottsburg, Indiana, you can also visit our Farm Store to purchase your soap and see some of the goats!
What Is Goat Milk Soap Good For?

Goat Milk Soap provides a multitude of benefits for your skin. Those with sensitivities or skin conditions use Goat Milk Soap as it doesn't irritate or aggravate the symptoms of conditions like eczema, acne, psoriasis, and many more. Our wide variety of Goat Milk Soap products, from soap bars to liquid hand soaps to even laundry soap, helps your skin maintain its natural moisture instead of drying it out. The soaps form a rich lather that gently exfoliates the skin, making it a great alternative to commercial soaps that strip the skin of its natural hydration.
How Do You Make Goat Milk Soap?

We make our soap using the cold processed method which doesn't subject the soap to any extra forced heat or chemicals. First we mix together a precise, nourishing blend of fats and oils. Then we add the lye (which turns it into soap) along with lots of raw goat milk. Depending on the variety, we also include scent, color, or botanicals to enhance the soap. We never add any harsh chemicals or impurities.

We mix the soap until it starts to thicken, pour it into molds, and let it rest overnight. Once it has hardened, we cut it into individual bars and carefully place the soaps on curing racks where they can get some airflow. After the soap has been cured for six weeks, it is weighed and bagged. At that point it is ready for you to purchase our goat milk soap online and have it delivered right to your door.
Does Goat Milk Soap Lather?

Goat Milk Soap lathers quite well, and is a natural moisturizer that deeply hydrates the skin. Our olive oil-based soaps (Castile and Calendula) lather less than our other varieties of Goat Milk Soap, so if you're looking for a soap with lots of suds, there are many to choose from. Remember that other factors affect how well your soap lathers. Soft water creates better soap lather than hard water. If there is excess dirt, food, or debris on your hands, it will also prevent your soap from lathering well. If your hands are extra dirty, you'll notice a difference between the lather from your first wash and the lather from a repeat handwashing.