Congratulations, you have discovered the value of chemical-free laundry! Now, you're ready for the best value option for keeping your lau... View More

Gently renew your hair and scalp naturally with this solid shampoo that has no added scents. The Goat Milk Soap Shampoo Bars are a differ... View More

Our Rosemary Mint scent is a zesty and uplifting aroma that combines fresh spearmint with undertones of rosemary and peppermint. All main... View More

Crisp and clean, the Tea Tree scent is strong, camphor-like, and slightly medicinal thanks to its variety of healing phytochemicals. Deri... View More

With its cool and invigorating aroma, Peppermint has a distinct and minty scent profile thanks to its makeup of menthol and menthone. A s... View More

With no added flavor, this simple and nourishing lip balm will help moisturize your lips without any unnecessary ingredients. Unscented G... View More

Our Almond Goat Milk Lip Balm is brimming with that familiar, cherry-like fragrance we all know and love. A blended bitter almond essenti... View More

You're using goat milk soaps to keep the nasty chemicals off your skin, but have you considered what chemicals your clothes can carry? Co... View More
​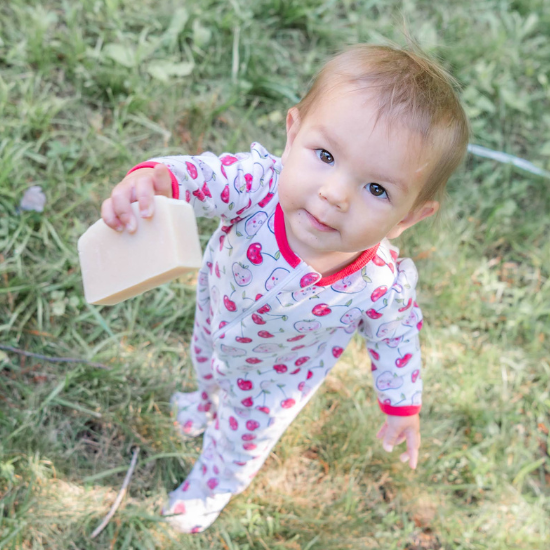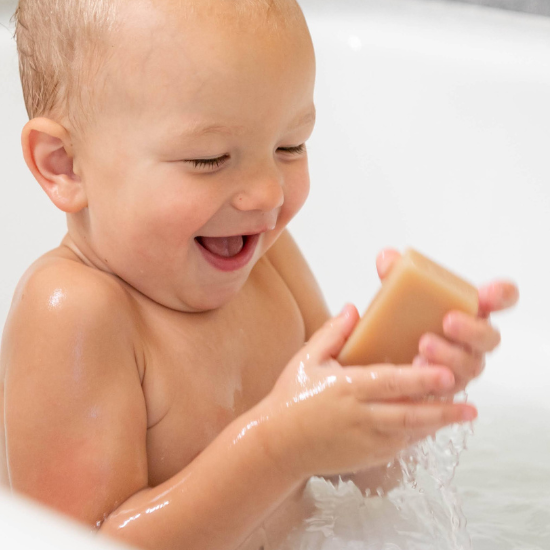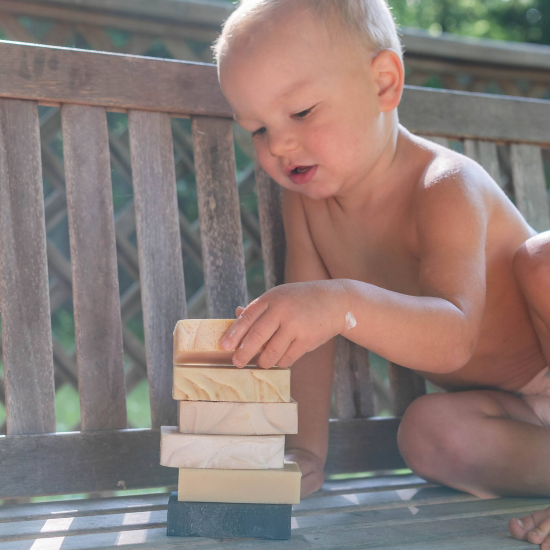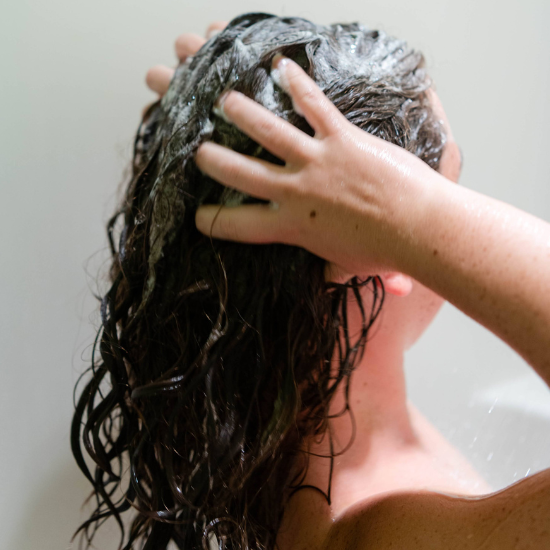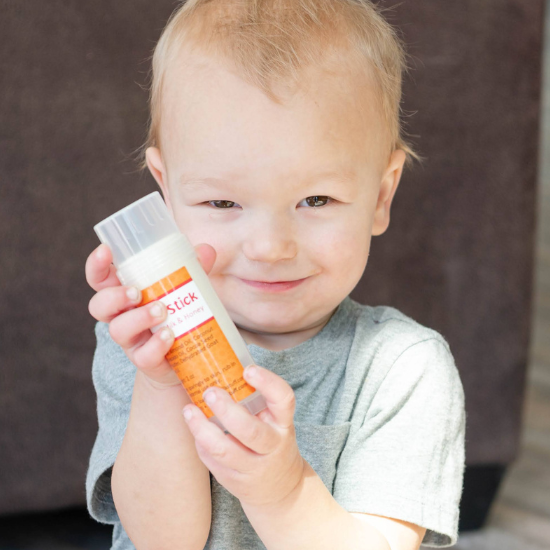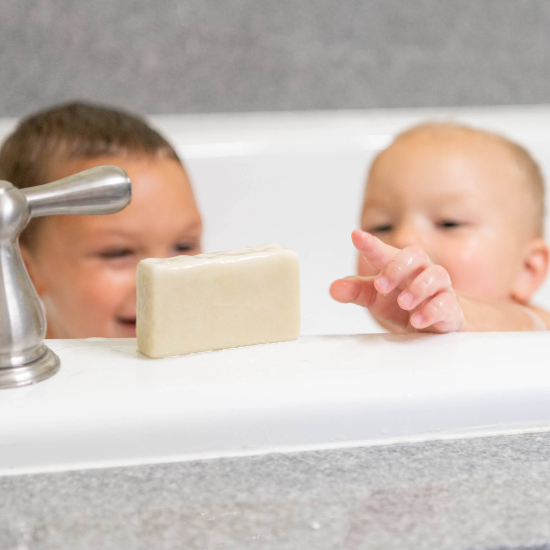 ["\n\n
\nPregnancy Frequently Asked Questions
What Skincare Can You Use During Pregnancy?

During your pregnancy, moisturizing is important to keep the skin hydrated. You should look for moisturizers and soaps that are mild and fragrant-free so as to prevent any skin irritations.

Our solid lotions and soaps are made using healthy goat milk, which contains natural lactic acids, fatty acids, vitamins, minerals, and proteins that naturally exfoliate and hydrate the skin. We also infuse fantastic natural ingredients like shea butter, coconut oil, tea tree oil, aloe vera and more, depending on your soap of choice.
What Is The Best Skincare For Pregnancy?

We always recommend trying our unscented goat milk soaps and skincare products first. This will give your skin one less ingredient to handle. You will still be able to enjoy the quality moisturizing and gentleness of goat milk and know that you and your baby are safe. If you have no skin issues or sensitivities after trying the unscented products, feel free to use any of our scented items that appeal to you!

If you are experiencing dry skin during your pregnancy, we recommend trying our Purity or Castile goat milk soaps, as they're mild and soothing on the skin. In addition, our unscented goat milk lotion and lip balm can help to further moisturize your skin. To keep your clothes clean and your skin safe from any irritation caused by harmful chemicals or preservatives, be sure to use our Natural Laundry Soap.

Another skin issue that pregnant women often experience is acne. For this, we recommend trying our tea tree goat milk soap and solid lotion, as this essential oil is extremely beneficial for acne, inflammation, and sometimes even stretch marks! In the concentrations found in soap and lotion, tea tree is widely regarded as safe to use during pregnancy, but check with your OB/GYN and/or midwife if you have concerns.
Is Goat Milk Soap Safe To Use During Pregnancy?

The products we make on the farm are completely free of parabens, phthalates, harmful or toxic chemicals, preservatives, and artificial coloring. We carefully source all of our ingredients and only use safe concentrations of essential or fragrance oils. We want to provide all of our customers with products we trust in and use ourselves.

There are so many ingredients used frequently in skincare products that are believed to be dangerous for both you and your baby. Ingredients such as Benzoyl Peroxide, Salicylic Acid, Formaldehyde, Retinol, Tetracycline, and more! Even the direct use of some essential oils is believed to be harmful. With Goat Milk Stuff, you can rest assured that the ingredients we use are safe, natural, and used in safe concentrations in all of our soaps and skincare products. We've successfully used them through our own pregnancies!
Which Products are Best for Dry Pregnancy Skin?

>

Which Products are Best for Dry Pregnancy Skin?
Pregnancy Skin Testimonials
"I wanted to let you, and any expectant Mom customers, know that this soap has been a lifesaver for my daughter. She is expecting her first child in March. At about 16 weeks pregnant, she developed a terrible, VERY itchy rash diagnosed by the dermatologist as "PUPPS" (Pruritic Urticarial Papules and Plaques of Pregnancy). I had ordered some of your purity soap, and gave her a bar to try. She was very skeptical, as the Dr had told her she would likely have the rash and itch until after she has the baby. Within 2 days, the itch had subsided, and the rash was gone!! She is now at 33 weeks pregnant, and the rash reappeared when she ran out of the soap... I gave her another bar, and BINGO!! The rash was gone again in 2 days!!! This has been a lifesaver for her, as she works as a nurse full-time, and the rash and itch was driving her CRAZY!!
PLEASE tell your customers to try this soap for PUPPS.. The Dr was stunned!!
Grandma says THANK YOU so much!!!"
- Marsha